I like Mexico and have been to different parts of the country several times.
Recently we spent an entire month on the Yucatan peninsula in Quintana Roo.
On paper Mexico looked like a good candidate as a possible spot to spend more time or even something more permanent.
Mexico, a member of The Pacific Alliance,  has a young population, a growing economy, and more free trade  agreements than any other country. The Riviera Maya features gorgeous  beaches and warm weather year-round.
On the downside its location is within the hurricane belt and the humidity is always quite high.
Playa del Carmen
Arriving at Cancun airport, the most convenient way to get down to Playa del Carmen is taking an ADO bus ($11.-). We spent the first two weeks in Playa del Carmen. The city mostly lives of tourism but with 150k people it is enough of a real city to be considered for a potential home base.
We first rented a small town house a couple blocks from the beach and then moved  into a bigger, nicer penthouse in Tohoku, a residential area where a lot of the expats like to live.
A block from the beach Quinta Avenida is the main pedestrian avenue where you'll find a lot of bars, restaurants and the usual souvenir  shops, travel agencies and so on. June is the beginning of low season,  however Quinta Avenida was still fairly busy.
The Beaches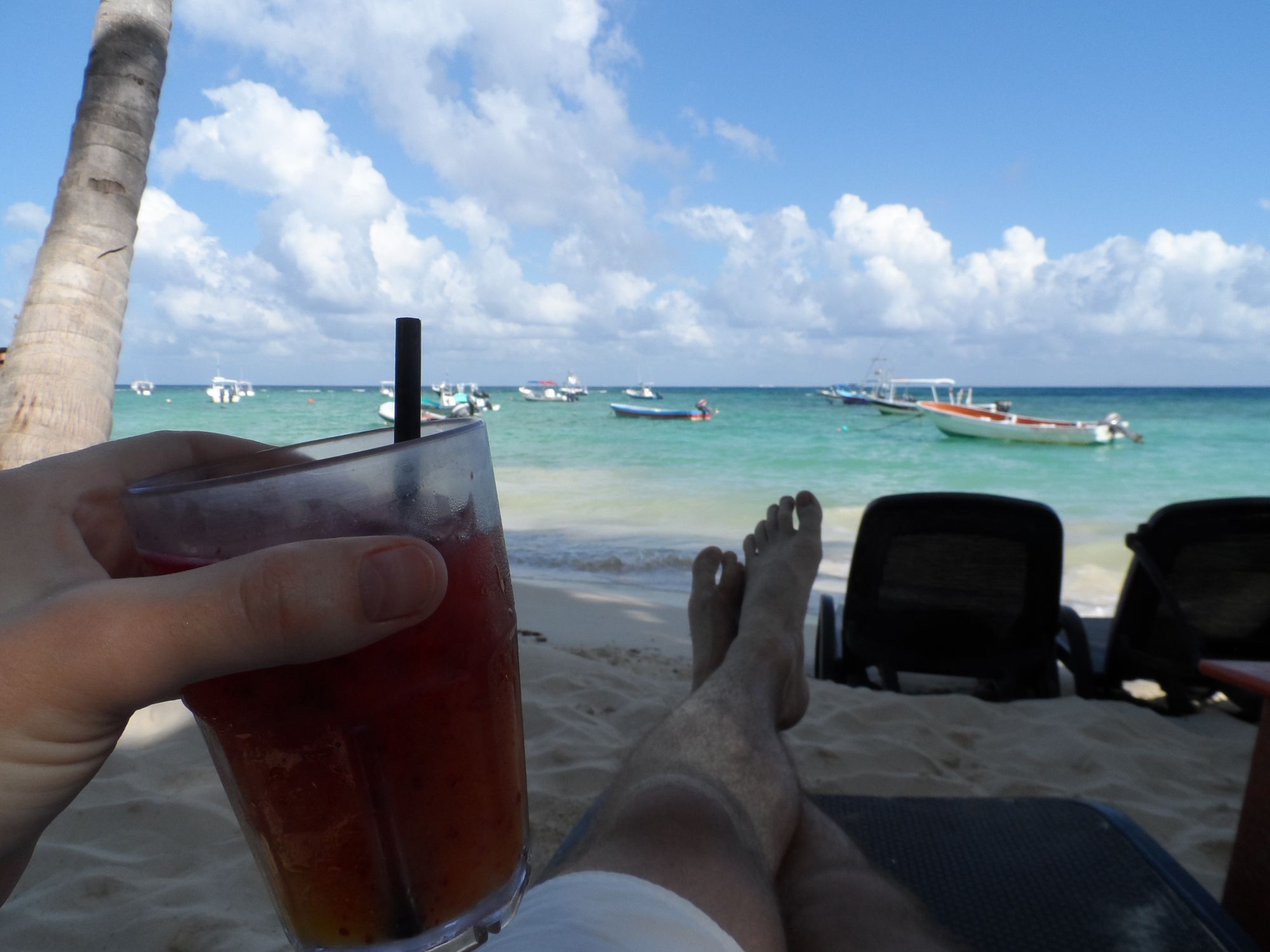 The beaches are postcard perfect. Fine sand and warm, turquoise blue water.
On the central beaches of Playa there are plenty of beach clubs,  including well known Mammitas Beach with a DJ and young party crowd.
We preferred the more quiet northern beaches that had fewer people and were great to relax and chill out. Keep in mind though that it was the beginning of low season so during high season this section of Playa might be quite crowded as well.
The big Playacar development with it's hotels, villas and golf course on the southern side of the city has the widest beaches but is isolated from the city.
Update 2018:
Unfortunately the beaches all along the Riveria Maya have been completely ruined by an invasion of algae. These algae trap small fish who then decompose on the beach causing an awful smell. This type of algae used to be seasonal and a minor nuissance. However it has turned into a complete deal killerfor the area. On some days there is so much algae in the water that you can't even swim. I'd avoid the Riveria Maya for now.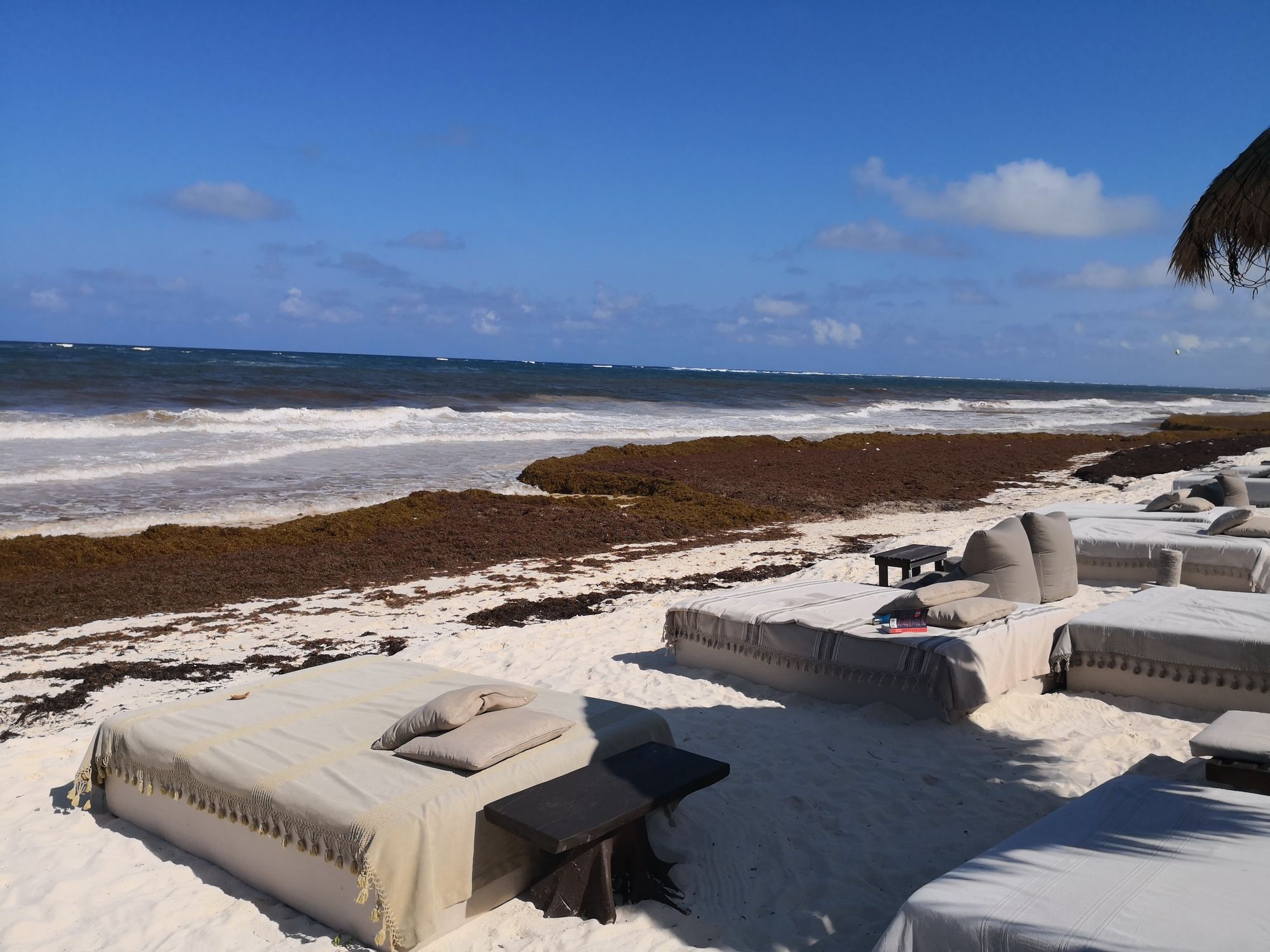 Cozumel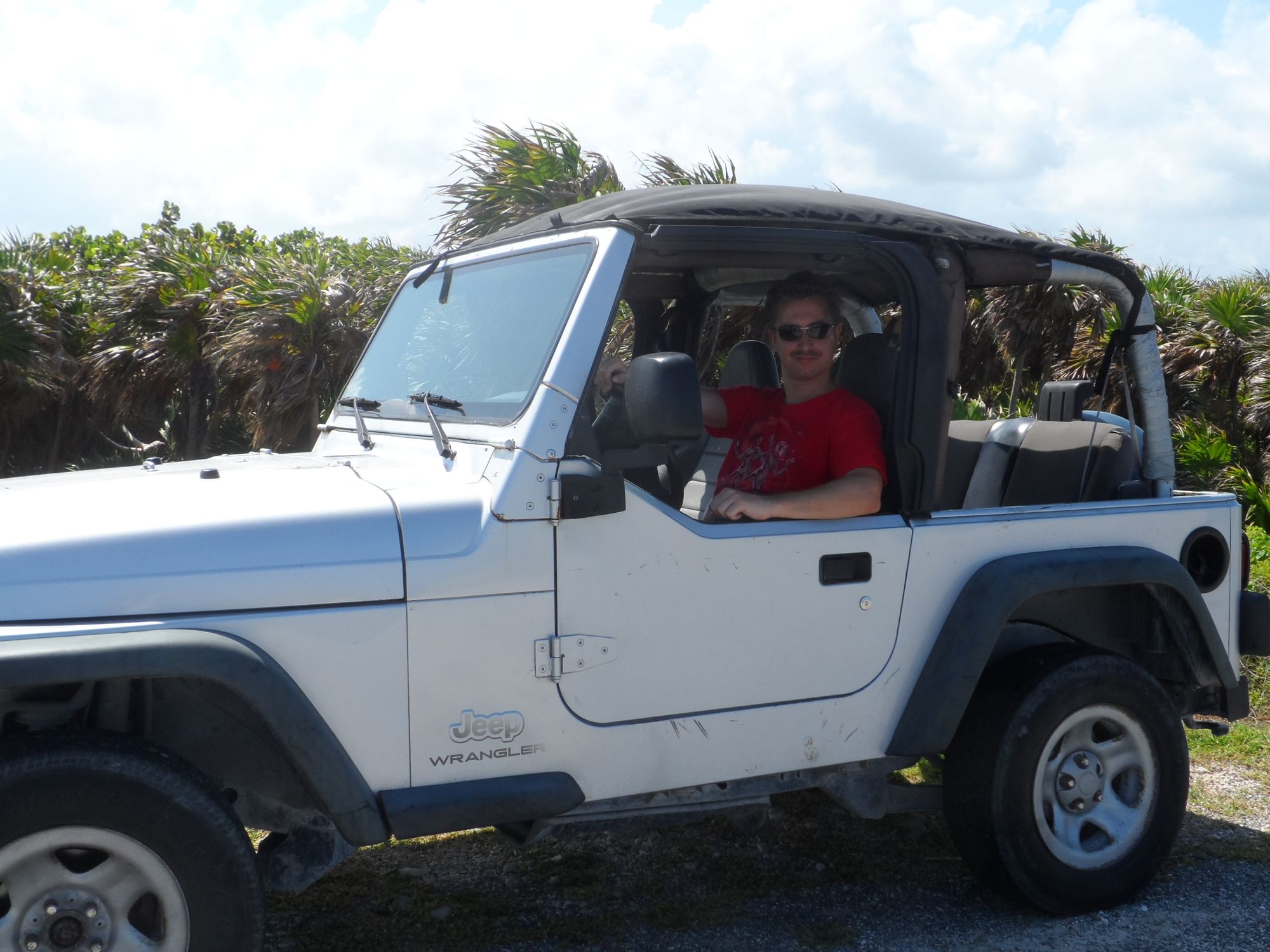 I thought a day trip to check out the island of Cozumel might be a good idea.
From the beginning it was a hassle. On the way to the ferry aggressive street vendors wanting to sell you a ferry ticket are constantly harassing you – literally about 20 times the two blocks from the street down to the ferry dock.
Arriving on Cozumel more of the same.
Supposedly Cozumel receives around three million tourists mostly from cruise ships every year.
I absolutely cannot understand why.
Apart  from some beach resorts and rather crappy shops and small malls there is absolutely nothing to do (unless you are a diver coming there to  check out the second biggest corral reef on the planet but I assume the bulk of those tourists aren't divers).
The place was almost like a ghost town. Most places shut down. At every corner restaurant employees and scooter/car rental people, desperate for business harassing you.
We rented a Jeep, drove once around the entire island and hopped on the next ferry back to Playa.
We reached our next destination for the following two weeks by means of a $35, forty minute taxi ride:
Tulum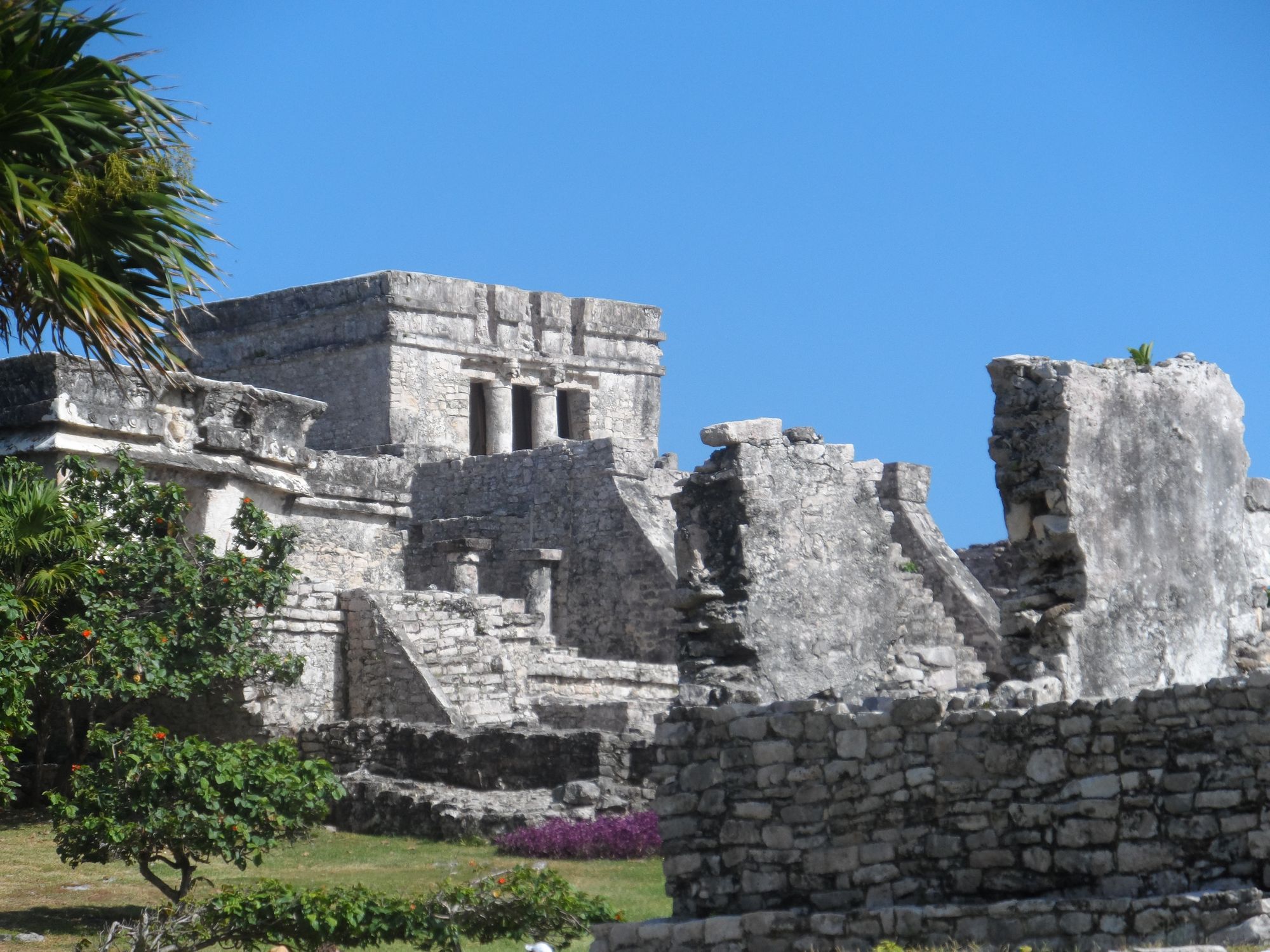 Tulum is a weird place.
It is considered a more high end, jet set beach destination. However, it is divided into two parts separated by about 3 km of mangrove forest.
On the several kilometers long beach, which of course is very beautiful and  even in high season relatively quiet, you'll find only boutique hotels,  restaurants and with very few exceptions no residential real estate at all. Basically it is a tourist only zone. And the ridiculous prices reflect that.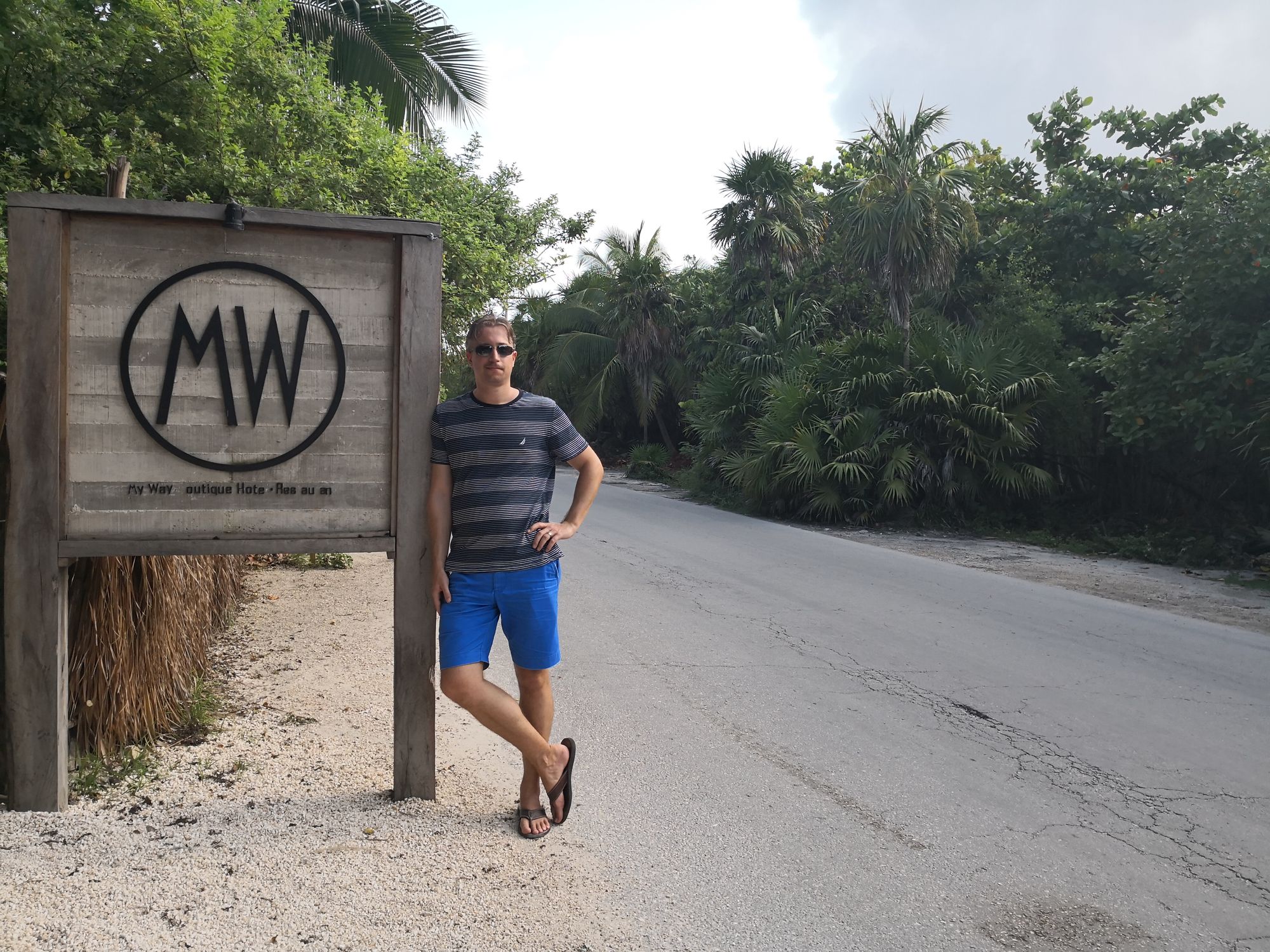 The beach is limited to the north by the Mayan ruins and to the south by a big nature reserve. There are no big hotel complexes or resorts.
The actual village of Tulum (population about 19k) is  just a few blocks in each direction and anything but nice. There is little modern real estate, let alone high-end developments.
Our upscale hacienda with a garden and pool was in the south-western side of Tulum. It is quiet, residential and basically in the middle of the jungle.
However, around the corner from nice houses such as ours you have people living in african style straw huts, cooking outside over an open bonfire with rubbish scattered all over their properties.
Not exactly the surroundings I'm looking for.
I'll never be able to understand how people can dump their trash right where they live, only to permanently suffer the smell, animals and eyesore. Seems like the copious amounts of Tequila have burned away the last remnants of basic intelligence.
Not a lot of people in these low income households hold a regular job. Lack of time to clean it up certainly isn't the issue here. Not that that would be a valid excuse to begin with.
So Tulum doesn't work for me from a conceptual perspective and it's way too tiny to spend more than a week or two.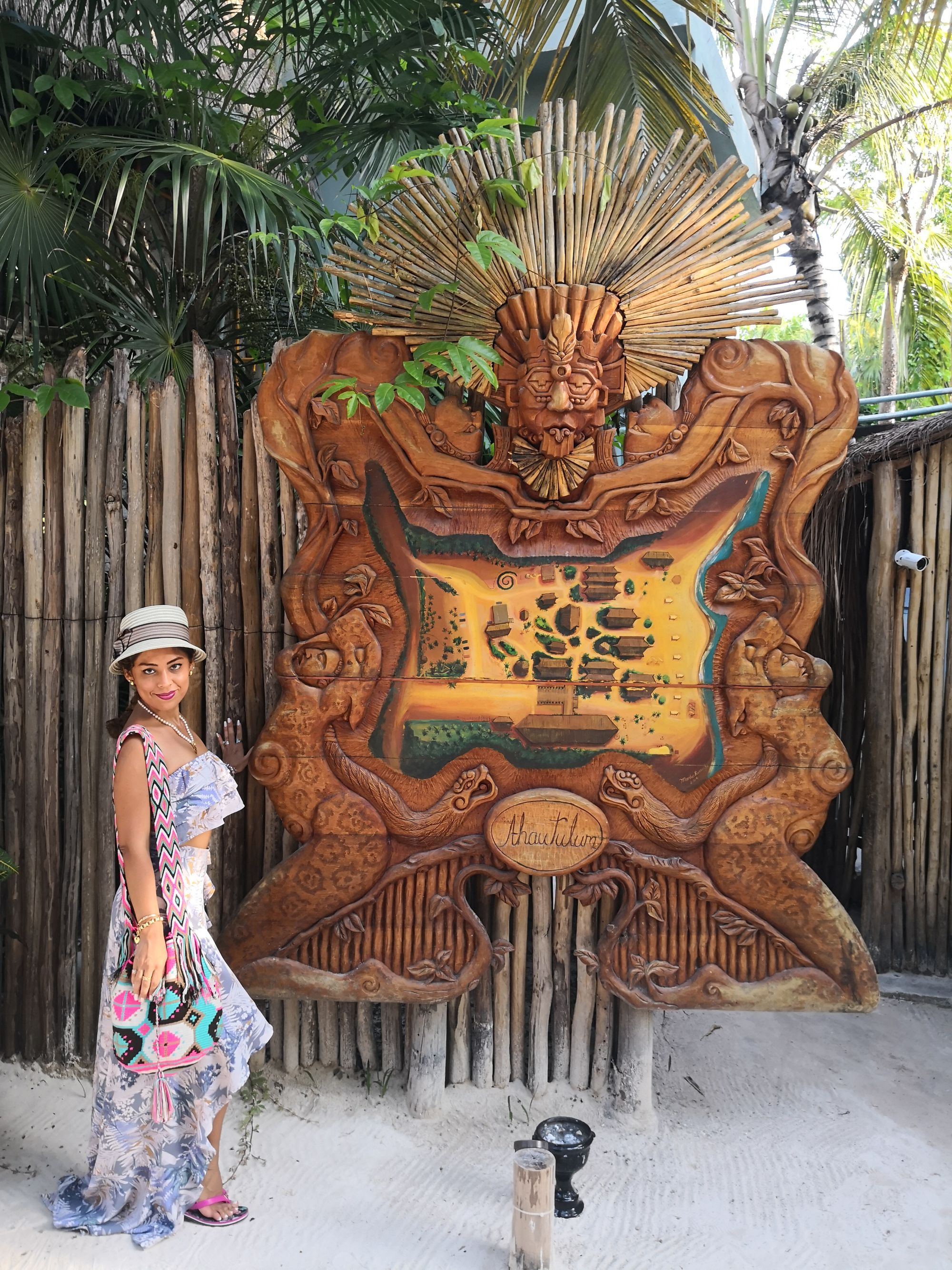 One thing not to be missed around Tulum (as well as almost everywhere on the Yucatan peninsula) are the cenotes.
Cenotes
Cenotes are natural pits and cave systems resulting from the collapse of  limestone bedrock giving access to the groundwater below.​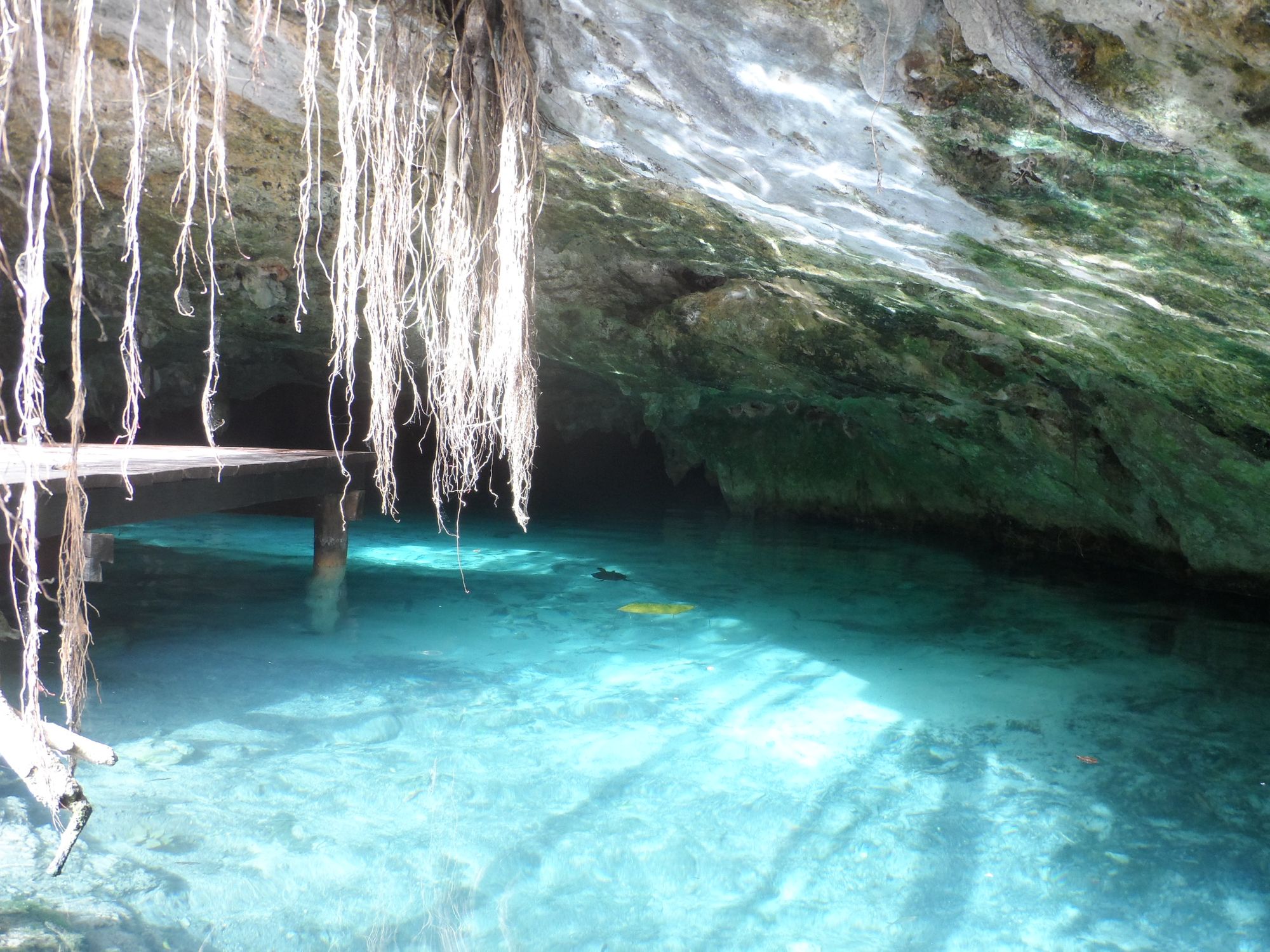 Some cenotes contain fish and even turtles. Most of them feature bats and all of them are cool and refreshing.
The Food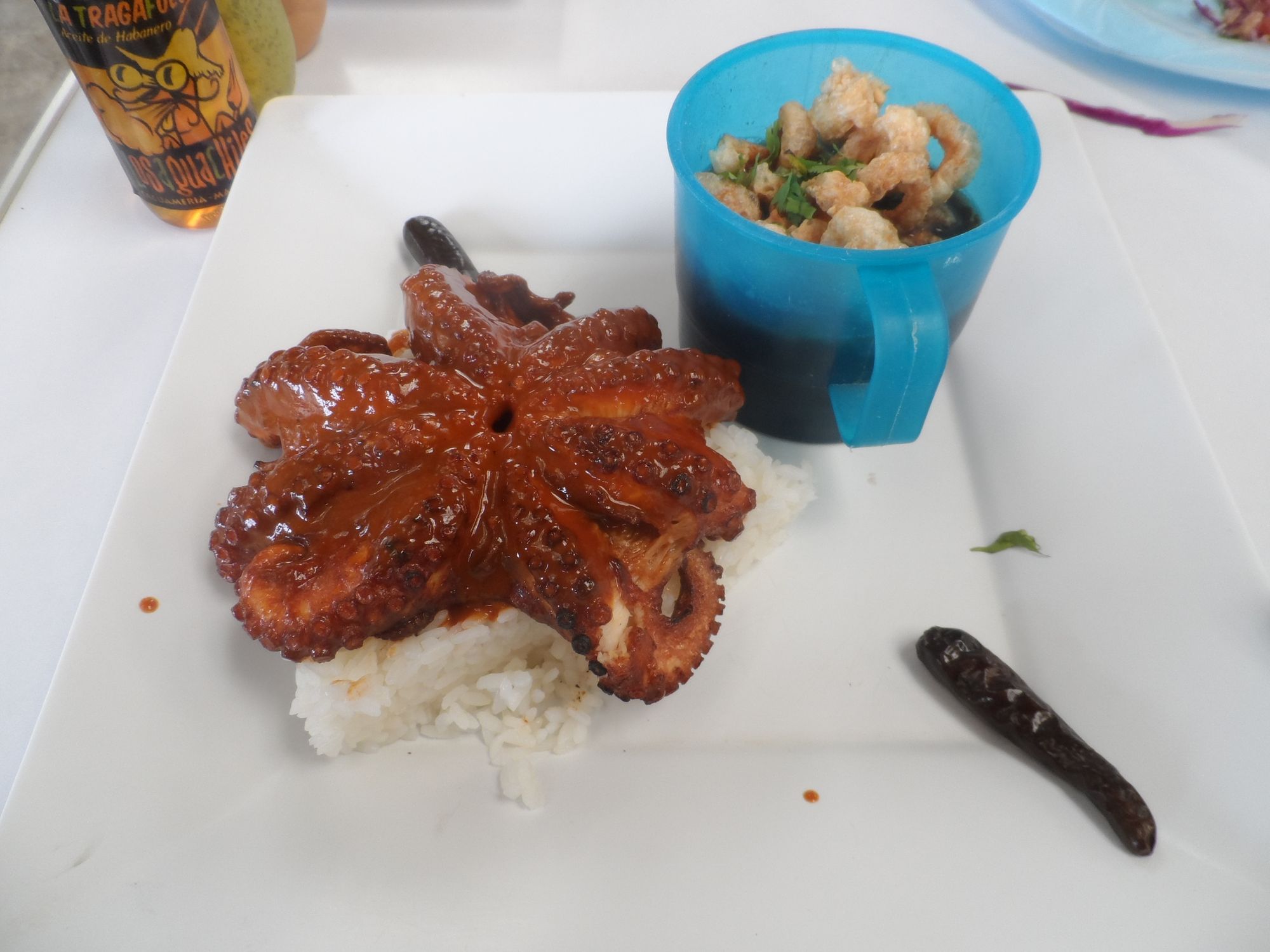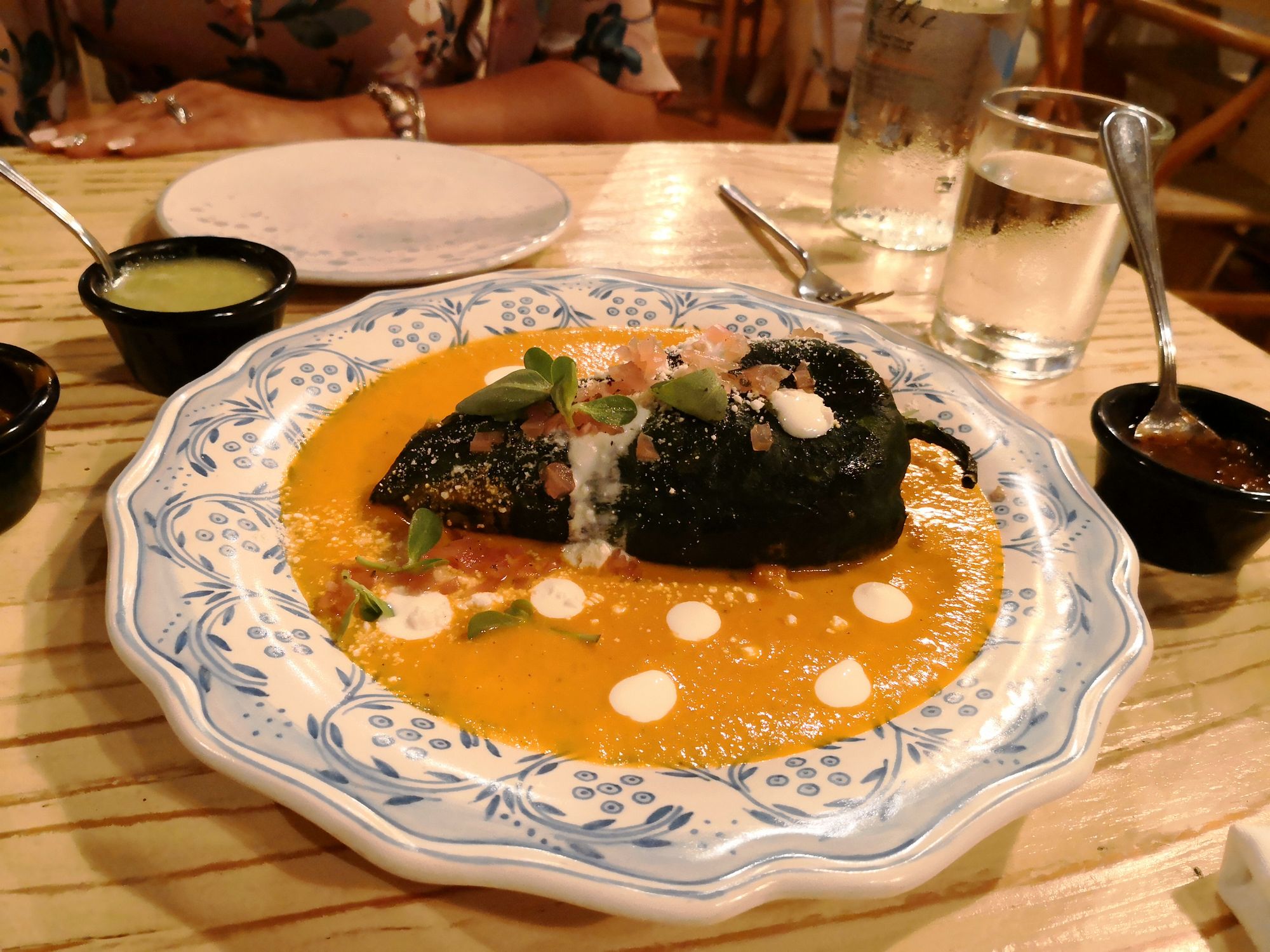 Overall the food is good and cheap.
You'll find a lot of fresh seafood and of course all the usual Mexican suspects like tacos (starting at $0.90 each), burritos and enchiladas but also some specialities - that at least to me - were a novelty. For example the Arrachera beef cut with its unique tasty flavor.
In Playa del Carmen you definitely have to try the Pizza Da Bruno at Trattoria Da Bruno on Quinta Avenida. Thin crust italian style Pizza with finest quality ingredients. A dietary sin I usually try to avoid as much as possible but in this case very well worth it.
One of  their waiters was also by far the most professional service staff we have encountered in all our time in Mexico, instantly making you feel  like a regular guest and old friend.
Update 2018:
Looks like Da Bruno changed ownership. The food is completely different and the restaurant has become terrible. No sign of our favorite waiter either. Avoid this place.
Another restaurant that is a must is Los Aguachiles and their figurines. Fresh fish and shrimp ceviches served on a bed of organic lettuce.
The People
Like most developing countries education or rather the lack thereof is a problem. (I'm afraid with all the ignorant sheeple developed countries fare not much better...)
The people in Quintana Roo are certainly a friendly bunch. Yet, the square thinking and automatic following of rules like a robot is certainly off-putting to people that actually think for themselves.
The police are usually amongst the least trustworthy members of society and I am sorry to inform you that Mexico is a police state unlike few other places.
There are police checkpoints on the highways, at every street leading in and out of even the smallest village.
There are cops hiding behind bushes around every other corner even in the countryside.
There are cops on quads that patrol the beach and harass perfectly peaceful locals that just lie on the beach and relax, minding their own business, making no noise and disturbing absolutely nobody.
They were not bugging any tourists but that doesn't make it any better.​
And if all that madness weren't enough already you have infantry military troops with assault rifles patrolling the beach as well.
I don't know about you but when I'm lying on the beach, sipping a cocktail and some dreadful brainless automatons with guns waddle around it disturbs my serenity.​
Real Estate Opportunities
Real estate in Quintana Roo is a relatively good deal. The area is developing and growing rapidly and prices are reasonable. Some research on site will surely uncover some good deals.
Incidentally, Live and Invest Overseas are hawking dubious Rivera Maya real estate in a resort in the middle of nowhere as well as "off-the-grid jungle lots" in Tulum of questionable value.
I think rentals are relatively expensive compared to the value of the properties. Looks like a good opportunity to rent out apartments on a daily basis on sites such as AirBnb, HomeAway etc. and make a decent return.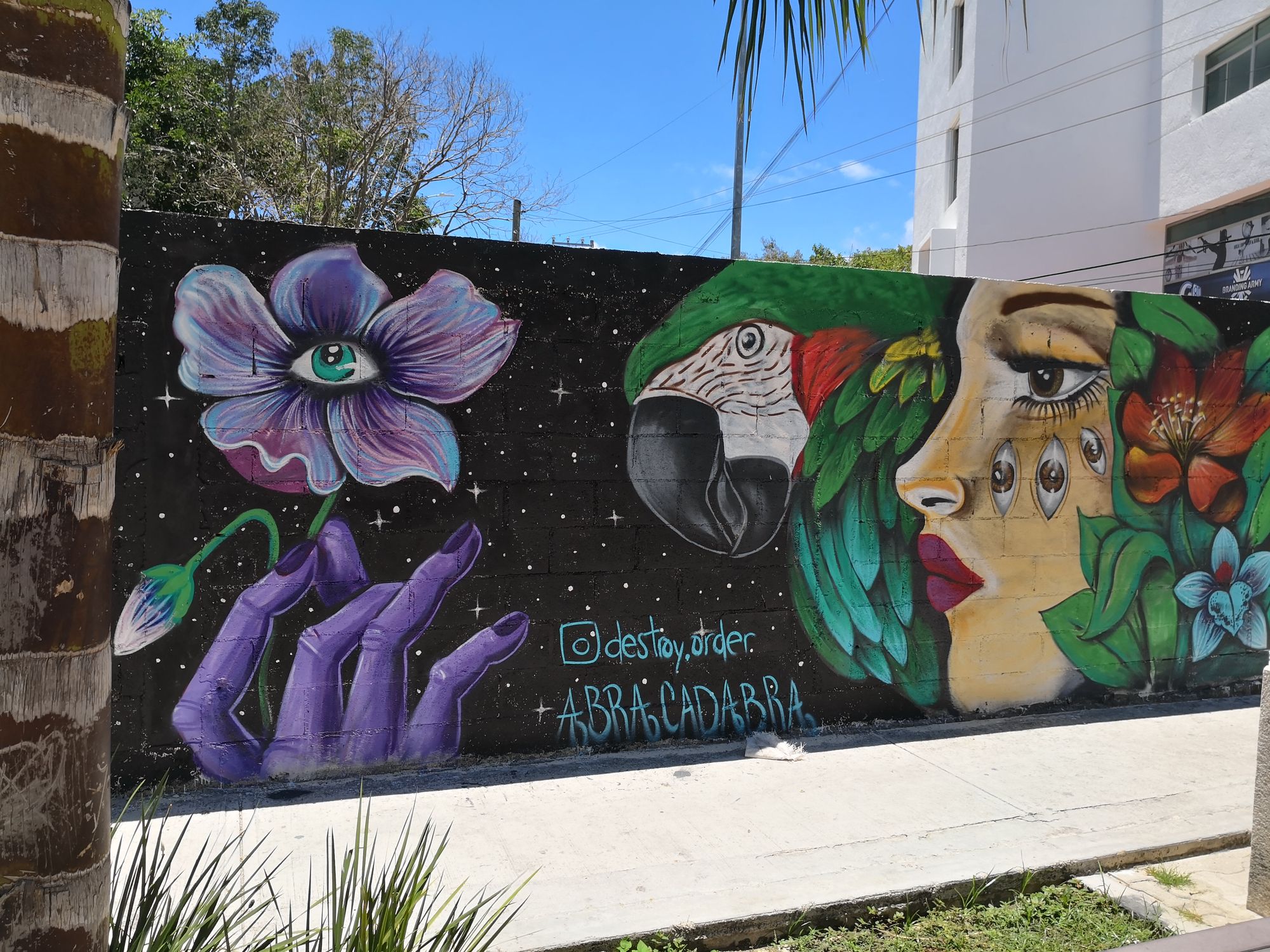 The Verdict
Quintana Roo is a nice place and we always have a good time there. I would definitely recommend it to anyone for a relaxing beach vacation - just check the algae situation before you go.
However, the humidity is a little too unpleasant without the constant use of air conditioning. For longer term stays that's an issue for me. Especially considering that your brain simply doesn't work as well at temperatures over 25°C and it makes it very difficult to be productive.
Playa del Carmen although it has a growing expat community is too small and not cosmopolitan enough for my taste.
The overall lack of sophistication and the low education level of the population is disappointing.
And of course the total police state with cops hiding behind every corner is a serious concern.​