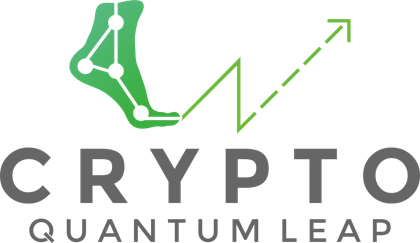 The legacy financial system is a dinosaur and on its way out.
Cryptocurrencies are changing everything you know about money.
Blockchain technology is driving the biggest paradigm shift in financial history and leading us into a new world. A new reality of financial self-sovereignty where the individual is in full control of his money.
Do you want to understand this paradigm shift and protect your assets from this disruption?
Do you want to bank massive profits from the shift to Bitcoin and cryptocurrencies?
Then I'll invite you to take the Crypto Quantum Leap and learn how to get rich with Bitcoin and cryptocurrencies even if you know nothing about technology.

This is my flagship crypto investment newsletter for serious speculators.
There are literally thousands of cryptocurrencies out there. Most of them are complete junk.
In Project Serenity I analyze the layers of the Blockchain Ecosystem where the crypto superstars of tomorrow are hiding.
Cutting-edge crypto projects that will form the foundation of our new, decentralized, self-sovereign world.
These little-known crypto projects can bring you profits of 100x your invested capital or even more!
Join me and my fellow crypto insiders to capitalize on this once in a lifetime opportunity.
Special promotion: For a limited time only I'm offering access to Project Serenity at a heavily discounted rate of only $799 a year.
Consulting
I can help you in the following areas:
Crypto portfolio analysis
Investment strategy
International living and residency options
Bulletproof asset protection
International business and banking
Access to exclusive private sale crypto investment opportunities
Due to my busy work and travel schedule I have limited time for personal consulting. Most of my available time is taken up by repeat clients.
I decide about taking on new clients on a case-by-case basis.
My fee is $300 per hour, preferably paid in cryptocurrency. To schedule an appointment, please get in touch.